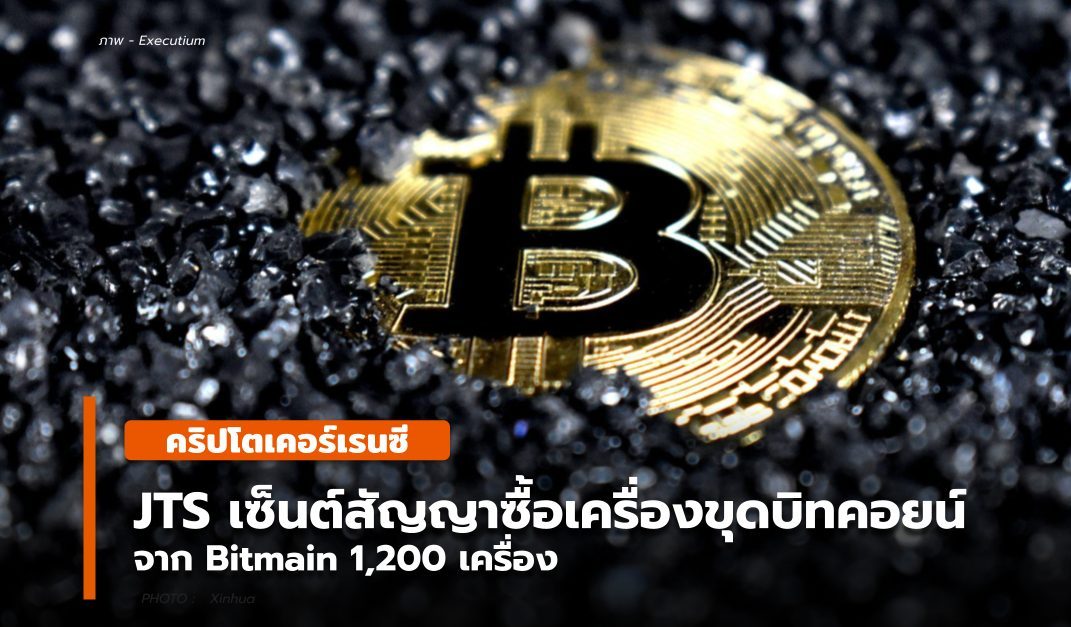 "JTS" Signs Contract to Buy 1,200 Bitcoin Mining Machines with "Bitmain"
Jasmine Telecom System Public Company Limited (JTS) accelerated Bitcoin capacity following its goal. On August 26, 2021, Mr. Dusit Srisangaoran, President, had signed a contract to order the first batch of 1,200 Antminer S19J Pro Bitcoin mining machines with Bitmain Technology Ltd., officially beginning a commercial relationship with Bitmain.
Bitmain is the world's largest Bitcoin mining machine manufacturer and designer of Application-Specific Integrated Circuit (ASIC) chips, and it possesses the most of Bitcoin mining machine market share.
This purchasing will increase in mining ability or Company's hash rate for 120 Penta hashes per second (PH/s) which these Bitcoin mining machines will be gradually shipped and installed at the beginning of the next year, following the increasing hash rate plan that was previously announced.
With this purchasing, the Company could achieve the goal of the additional Bitcoin mining machines for 28% from 5,000 additional Bitcoin mining machines within 2022. Once the machines are completely installed and enabled, JTS will become the largest center of Bitcoin industry and have the most mining capability in Thailand.
For business and investment plan, JTS aims to add 50,000 Bitcoin mining machines before the next halving, expectedly complete in 2024, leading JTS not only be one of the largest Bitcoin Mining Farm in Thailand, but also the largest center of Bitcoin Mining Farm in Southeast Asia.