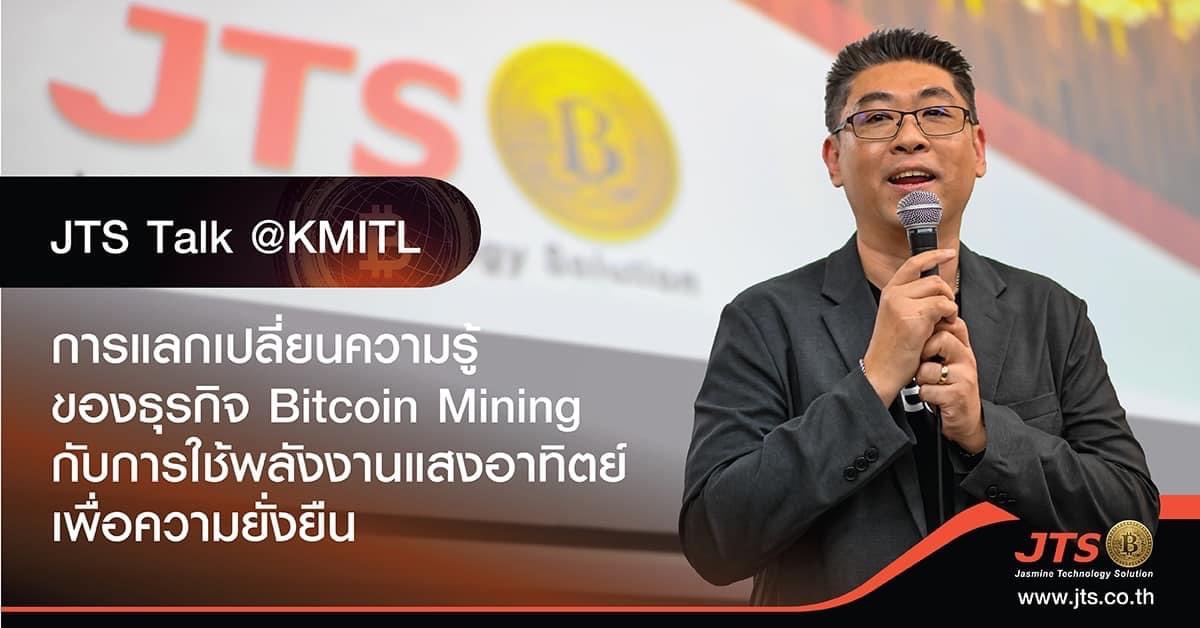 JTS Talk @KMITL Knowledge Sharing of Bitcoin Mining Business with the Use of Solar Energy for Sustainability
On 3 November 2022, Mr. Dusit Srisangaoran, the President of Jasmine Technology Solution Public Company Limited or JTS, had shared the knowledge under JTS Talk activity to the engineering students at King Mongkut's Institute of Technology Ladkrabang on the topic of Engineering and Future Opportunity, Miner and Bitcoin Direction together with Blockchain Technology and vision exchange in terms of adopting Solar Power for Bitcoin Mining Farm.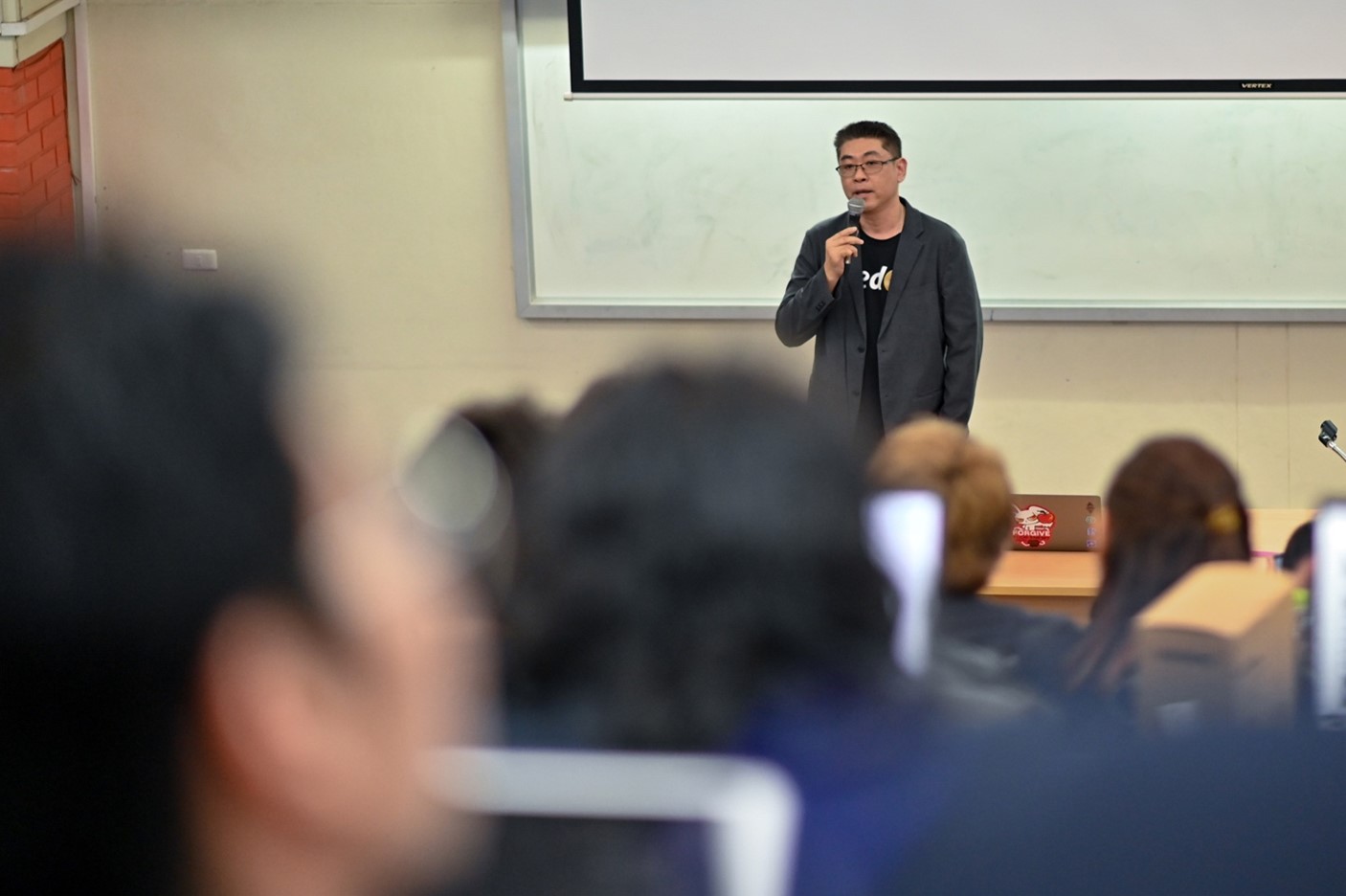 In addition, he shared the ways to apply technologies to support clean energy to all part of businesses as it could be the work opportunity for the engineering students in the future. He also presented the JTS Young Blood 2022 Project, supporting the students who were preparing their thesis to complete their achievements including the opportunity to cooperate with the organization to altogether drive the organization literally grow with sustainability. Furthermore, he intimately provided a lecture and an opportunity to the students to exchange their aspects together with answering the questions, leading the event received a lot of students' attention.
#JTS #JasmineGroup #JTSYoungBlood